Your role as a foodservice operator is to make sure everything flows smoothly in the kitchen. Technical functions such as back-office software management and data entry may be your responsibilities, but not your areas of specialty.
Relieve yourself of the stress by partnering with Culinary Software Services (CSS) and subscribing to our ProPartner Support Plan. More than a support contract, investing in this plan provides you with:
A year of unlimited technical support, five days a week (M-F, 8:00am - 5:00pm MT) for CorTec and ChefTec
products.
Answers to your questions via a direct phone line or email.
"How to" training from a support specialist - someone to walk you through what you need to know.
Up to four complimentary system updates* - access the latest functionality as it's developed.
Assistance with data trouble shooting those areas that may hold you up.**
In addition, as a member of the ProPartner team, your input is vital. As you use the foodservice software, recommend features you'd like to see us include or changes you'd like to see made in future versions.
On average, over 72 percent of the feedback and suggestions we receive from our ProPartners is implemented into the software. Enjoy the most up-to-date functionality in CorTec/ChefTec as it is developed.
Providing Solutions to Your Real-Life Problems
Subscribe to the ProPartner Plan (PPP) today and make CSS an integral part of your team. Welcome peace-of-mind knowing you have the technical, practical and creative support you need to run your foodservice operation smoothly.
Do you want a quote on PPP for your operation?
Call toll-free 800.447.1466 or


or have
Patrick S call you.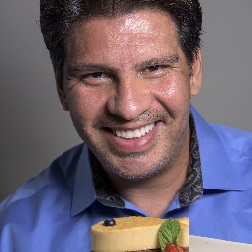 Contact \ Patrick S
Culinary Software Services partners with you to provide cost-cutting solutions that make your job easier and your business more profitable.
*Free upgrades and update are provided throughout your service agreement provided you maintain uninterrupted support. If the ProPartner Plan is discontinued, for any reason, you will be invoiced for updates.
**Re-installing CorTec/ChefTec products, moving the programs and the accompanying data, or restoring data are not covered under the ProPartner Plan.